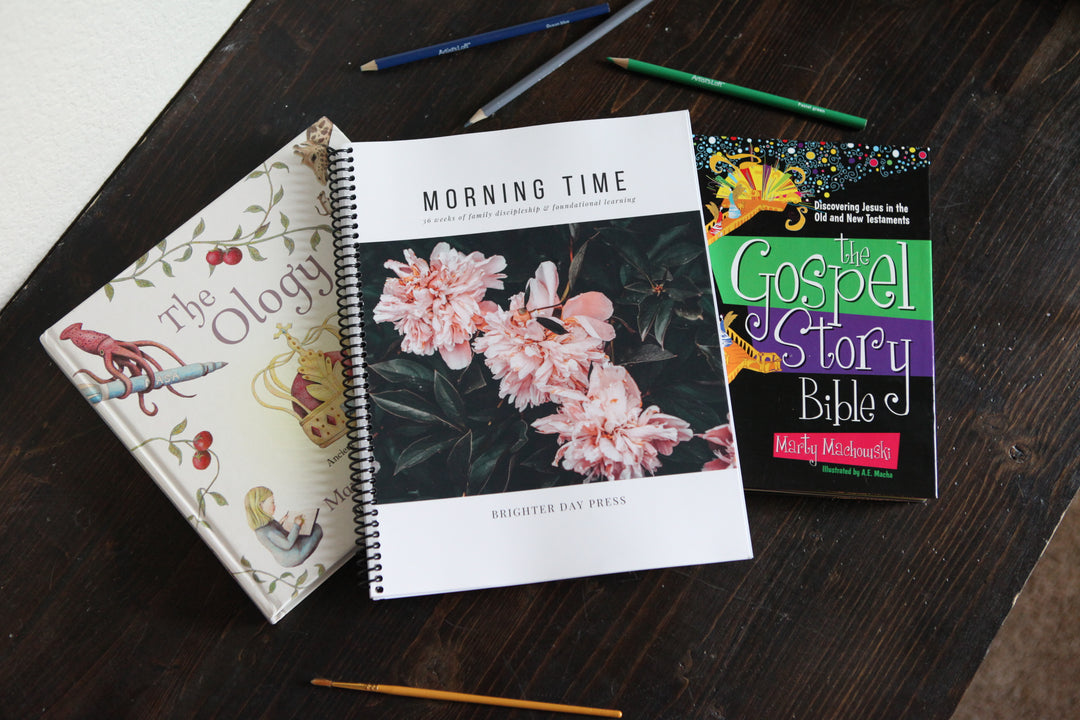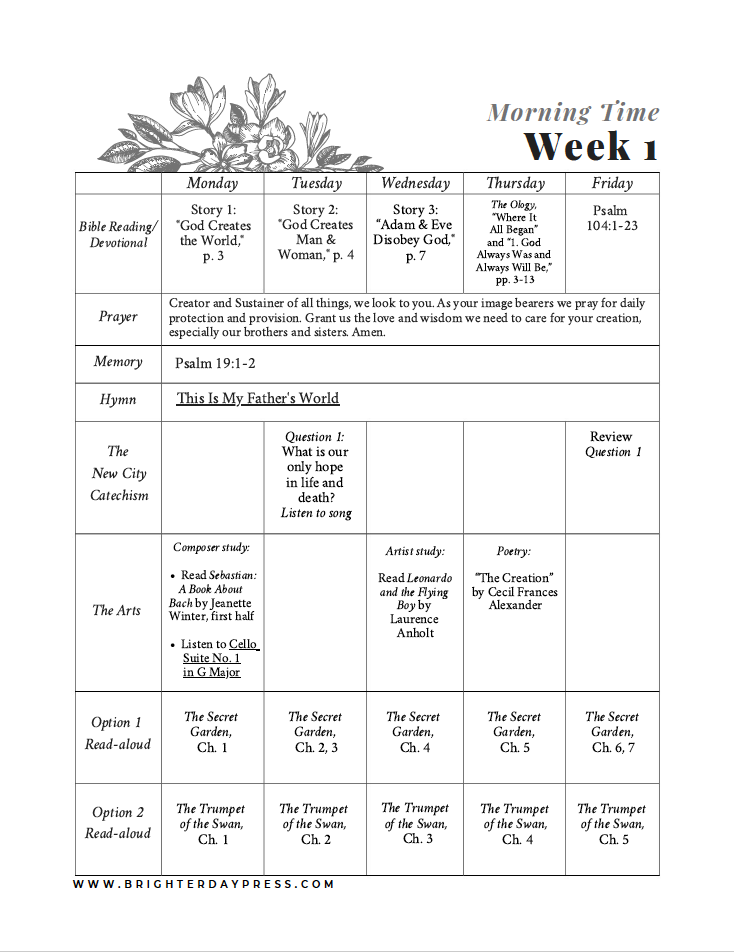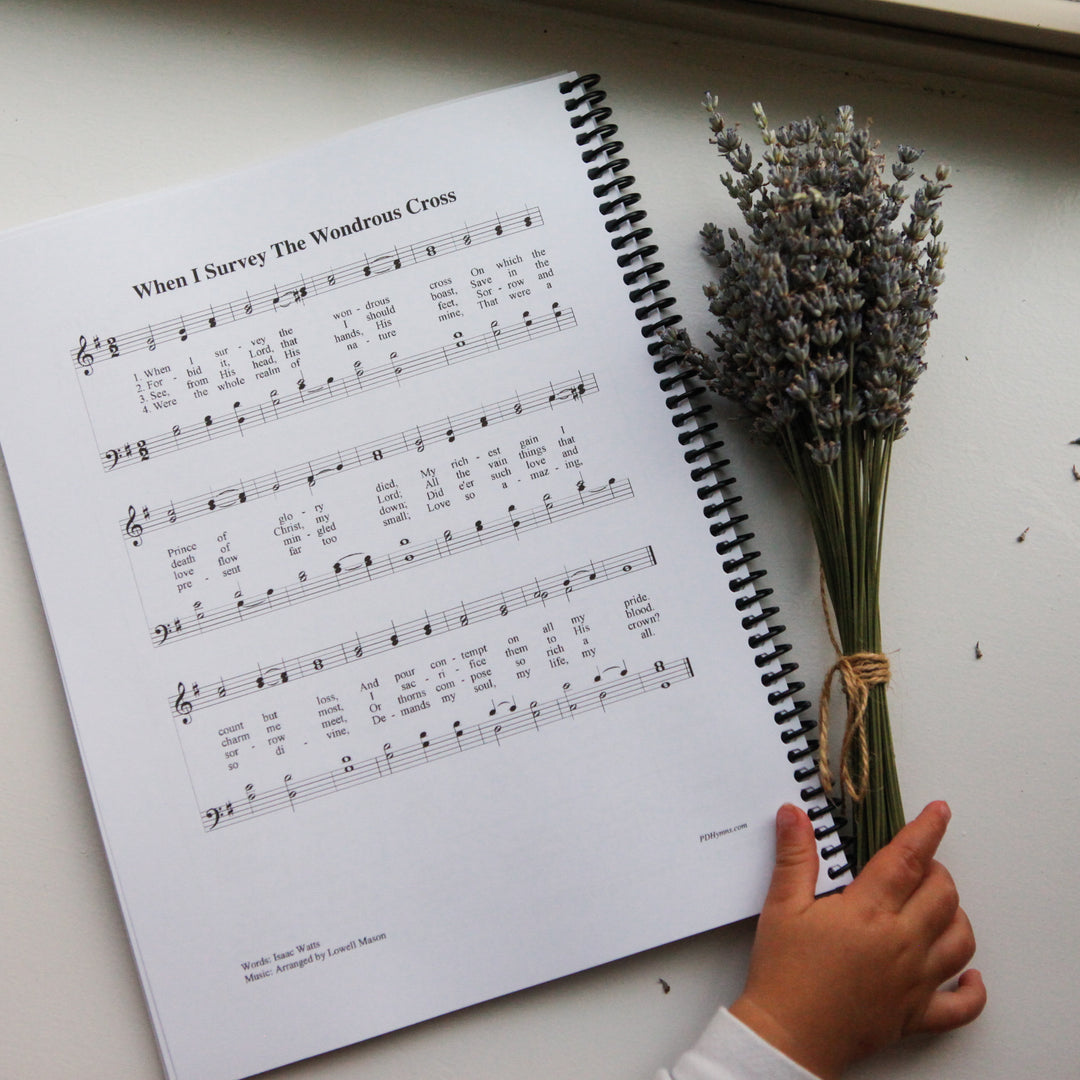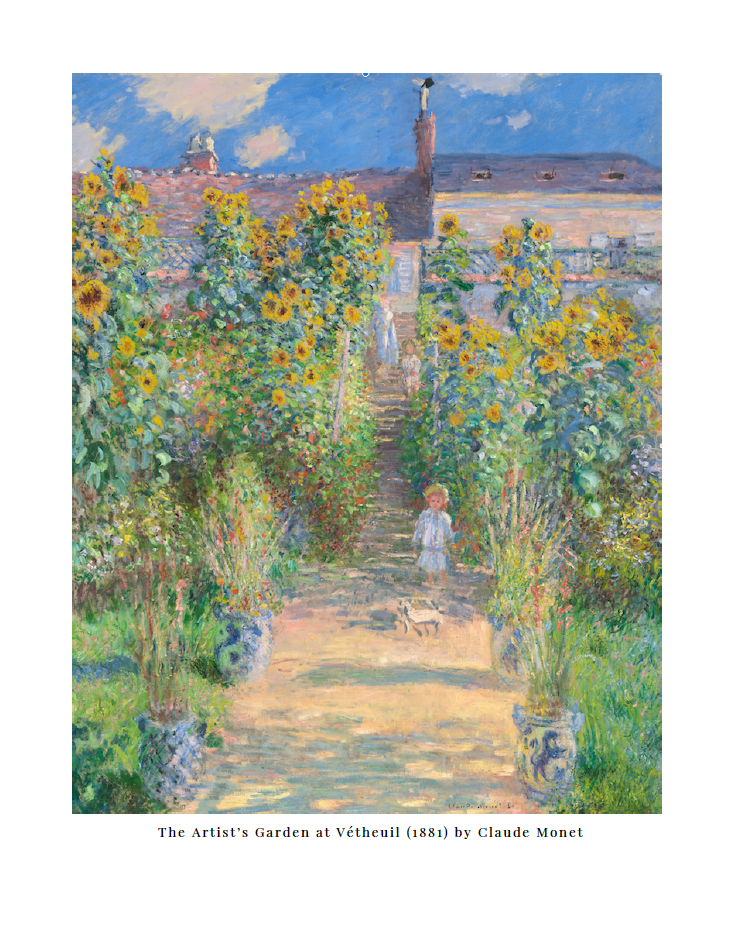 Morning Time, Vol. 1
Regular price
Sale price
$42.00
/
---
In stock, ready to ship

Inventory on the way
What better way to set our day in motion than by hearing God's Word, singing timeless hymns, reading aloud, and feasting on the finest literature, art, and music together?

This 122-page, open-and-go guide includes:
Daily scheduled Bible and devotional readings
Prayer prompts
Scripture memory
Hymn study
The New City Catechism memory work
Composer study: Bach, Beethoven, & Stravinsky
Artist study: da Vinci, Rembrandt, & Monet
Poetry
Read-aloud suggestions for older and younger students
By the end of 36 weeks of study with your children, you will have read through many of the central stories of the Bible, learned 8 hymns, studied 6 famous composers and artists and enjoyed their work, and even journeyed alongside 3 courageous Christian missionaries. You'll also have the option to spend time reading classic literature aloud with your children.
This plan utilizes a handful of "living books" that will need to be borrowed or purchased for the Bible/devotional readings, read-aloud selections, composer and artist study. The Scripture memory, hymn study, prayers, and poetry are all included within the plans themselves.
I sincerely hope that the outcome of the time you spend with these Morning Time plans is beyond that of just gaining head knowledge. I pray God uses it to transform hearts.
Optional additions to Morning Time:
Printed book: Along with your printed book, you'll also receive a digital guide in your email immediately upon purchase.
Digital guide: When purchasing the digital guide, you'll receive an instant digital download to the email address you provide. No physical book will be sent.
---
I ordered the physical copy, it's a very nice, quality manual. However some things have the hyper link (as it would for thr digital version) but doesn't give me the website details to access the same information
Such a perfect, simple yet full, guide for us!
This has been perfect for morning time with my boys (4 & 7). It is beautifully laid out and easy to follow. It takes us about 15 minutes every morning to get through the reading, prayer, memory verses, hymn and catechism. We don't read about the composers (due to the cost of books), but I play their music during breakfast and tell the kids who wrote it. As the weeks go on, our playlist builds and they become familiar with the classical music. I do the chapter read-aloud later in the afternoon and we all have been enjoying reading a chapter a day. (It's less reading than what's scheduled, but we need to go at our own pace. )
Simply yet Beautifully organized
We're only a couple weeks in, but I appreciate the resources, format and freedom to go at our own pace.
We love it
This has been such a great fit for our family. It brings us together and helps us start our mornings focusing on the One who matters most. We are grateful for the easy to follow layout each week, the beautiful poetry and the songs we are learning together as a family.
Love it.
We have greatly enjoyed Morning Time Volume 1. My daughters (5 and 3) are loving the music selections, stories read, and memorizing scripture and catechism. They have even connected the verses they have learned with their lived experiences. It is a joy to use!